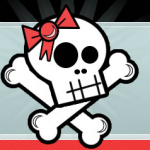 What a great conference…HR Florida 2009 was outstanding.  Even with the economy the turn-out was phenomenal.  I soaked up all the opps I could to discuss the Social Web and our challenges for HR going into the remainder of 2009 into 2010.
I was also able to meet "in-person" a fellow Tweep, Michael VanDervort, of Human Race Horses.  He's a prolific blogger focused on leveraging social mediums as 21st century business tools.  We talked a great deal about how we use Personal Blogging, Twitter and various other platforms to stay engaged in our careers.  His quick insight into the value this brings him personally is just great!  I think this is my best video entry to date.
Be sure to stop by his site and/or connect with him on Twitter @MikeVanDervort.  He's currently live blogging/tweeting from behind the scenes at The Disney Learning Center.
Thanks so much for sharing with me Mike, and really looking forward to connecting again soon.