Social Recruiting is a term first coined by a colleague of mine, Shannon Seery Gude in 2009 when I was at Bernard HODES Group. Since then much has been written about the practice and not surprisingly entire conferences devoted to this topic. Recently I was fortunate enough to have a chance to read Kyle Lagunas' HR Blog. His post on Tips to Avoid Crossing the Line in Social Recruiting is spot on. I'm proud to be given the opportunity to share his post here. I hope you'll enjoy and be sure to share, these are valid and important tips to remember.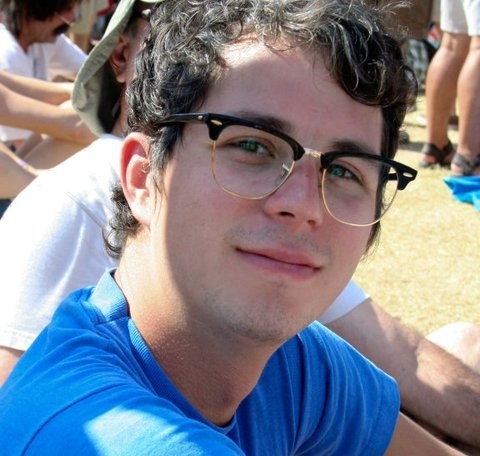 About the Author: Kyle is the HR Analyst at Software Advice – a company that conducts human resources and applicant tracking software comparisons.
When it comes to using social media websites for recruiting – what we call social recruiting – how far is too far? Beyond learning the hard way what works and what doesn't, there are some best practices emerging to help recruiters know when they've pushed the proverbial envelope too far. And hiring professionals are discovering a new line of recruiting applications and tools built into applicant tracking software to help them rise above the same old hashtag to better identify, connect with and place viable candidates.
For all their good intentions, many folks using social media in their recruiting efforts are running into the same issues. Here are the top three:
Spamming job posts. Want to render your social recruiting efforts ineffective? Spamming people with your job opportunities is a surefire way to do just that. The key to social recruiting is to be social and engaging. Share industry news and articles of interest, exchange personal messages, etc.
Prying rather than researching. Some positions require a flawless social media presence. For the rest, you shouldn't be digging too deeply into their profiles. Screening should be focused on general impressions of candidates to see if they would fit within your company culture.
Penalizing candidates for level of access. It's not unusual for candidates to deny recruiters access to their Facebook profile, inviting them to connect via LinkedIn instead. Many people use Facebook for personal, rather than professional networking – especially in Generation Y. Don't write off candidates for showing a bit of backbone and managing their public image – it's hardly something to penalize.
Lessons Learned from the Trenches
Some people are experiencing more success in social recruiting than others, and have picked up a few tricks worth sharing. Carolyn Betts, CEO of Betts Recruiting, is one such person, and was recently featured in a New York Times article, for leveraging social media to grow her recruiting success. She and I chatted last week, and she shared some lessons she's learned from the trenches.
Focus on strategy. You won't be able to make the most of social media if you're going into it blindly. You need to have a plan for how you want to accomplish your goals. Betts suggests starting with one social media site, familiarizing yourself with it, then growing your presence gradually.
Have realistic expectations. When you consider the industry you're in and the position you're hiring for, are your deal-breakers realistic? You need to determine upfront how much weight you are giving a candidate's social media presence.
Leverage the right apps and tools. Many successful social recruiters know that in order to make the most of your social recruiting efforts, you need to leverage the right tools. Why go it alone when there are applications with built-in best practices for recruiting more effectively?
Software Expanding Recruiters' Reach
Human resources software is growing to help recruiters make use of social media in their hiring strategy. But before recruiters can fully harness these helpful tools, they must determine whether or not they are in the right social media playground.
According to a recent study, approximately 85 percent of U.S. companies used LinkedIn for recruiting last year, though only 30 percent of active job seekers are on LinkedIn. As such, many recruiters are finding LinkedIn a bit overcrowded. Where are the candidates? The large majority of them are on Facebook.
Because the data recruiters are looking for is a little harder to find on Facebook, however, many miss the sourcing opportunity this vast network provides. Fortunately, there are third-party software developers devising methods to put actionable candidate information into the hands of recruiters quickly and efficiently. Some of these recruiting solutions are standalone applications that leverage recruiters' networks. Others – like Bullhorn Reach – are applications designed specifically for automating social recruiting.
For further reading, check out Kyle's HR blog