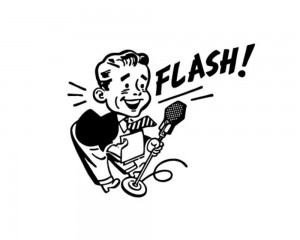 Hey Check This Out…
In 2005 I jumped into the Social Media sphere with both feet, pinching my nose and just having a blast. Those of us who were "getting-it" early were like members of a secret club, decoder rings and all. Each day we would blog our thoughts, opinions or just plain rambling rants. There were days where, I was linking back to other Blogs to share with my community the excellent tips/tricks or just plain Thought Leadership. On a really slow or uninspired day, I'd pull together a quick summary of the content I found important with appropriate pics, links, etc. My summary sharing as well as those of other bloggers was Content Aggregation in it's simplest form.
In 2006, Twitter started to gain momentum and I saw the dedication to the Blog decline. The summary aggregation of content moved to the 140 character "News Flash". I wondered if "micro-blogging" would kill traditional blogging. I became irritated at what appeared to be a "lazy" habit of just "re-tweeting" information. Now don't get me wrong here…I am a big believer in Citizen Journalism – when practiced with responsibility. But to just become a mountainous echo chamber for other people's thoughts bugs me.
Now there's a debate over Content Creation vs. Content Curation. I'm even seeing requirements for this "skill" in Online Community Manager job descriptions. What I would have referred to as a…"Hey…Check this out" tweet a "micro-blogging" staple is now considered by some a bona fide "skill".
So as not to appear out of touch with the scene, I'm taking a little time to define Creation, Aggregation and Curation. All three bring value to the Digital Brand Strategy.
Content Creation
Digital Brand Strategies includes; creation of web based content to include:
Text (Articles, Blog Posts)
Video
Audio (Podcasts)
Animations
Note that some off-line traditional content assets in the form of brochures, or specs can be adapted to the web. Pretty much…Content is the "stuff" we use to build out a web presence.
Content Aggregation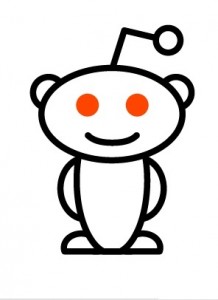 You'll see Content Aggregation in various forms. I've listed a few below that I participate in or have used. I recommend searching News Aggregators to pull more examples.
Content Curation
Mashable's recent post "Why Content Curation Is Here To Stay" quotes Clay Shirky, author and NYU Professor when definging Content Curation. I happen to really dig his take on this and Mashable's post is a great read.
Here Comes Everybody

"Curation comes up when search stops working," says author and NYU Professor Clay Shirky. But it's more than a human-powered filter. "Curation comes up when people realize that it isn't just about information seeking, it's also about synchronizing a community."
In my opinion this is the KEY to successful online presence management! Here's where we take the creation of all that interesting "stuff" and expand exponentially across the web. We're no longer communicating in a vacuum, we're building community with content.
In a Digital Brand Strategy the biggest mistake made is to expect that great content will "pull" the community. It does not. Communities curating content, sharing knowledge, gossip, trivia, jokes, puzzles, trials, tribulations, all of it – that pulls in community. Content Curation is what sustains and feeds the communities and keeps them engaged. You know, like "Tell Me More, Tell Me More"!
Here's a touchy subject…I'm a firm believer that you can't be afraid to share content that could be perceived as competitive. Brands that are secure in their product have to be open to feedback, constructive criticism, able to receive the direction needed from those that own the brand…the customers. Curating transparently is important for Brand identity. Don't be afraid to improve or change based on direction from outside of your fortress.
Final Thoughts
There are those that feel that Content Curation is just plain stealing, or minimizing the efforts of those that create the "original" content. I personally strive for others to pull my input, contributions to add value in other's respective communities. I want my original content to be curated. I don't want to be mindlessly chattering into the emptiness. If you can bring value to your relationships through knowledge sharing, you're a curator and should be glad you are.
Don't build out your Digital Brand Strategy leaving out this vital piece of the landscape. With curation be sure to accurately attribute the content to the original creators. If your're uncertain partner with a Strategist. Map out the appropriate experiences, not just at first launch but on a regular basis. Bring value to your community and empower them to bring you into theirs.