Okay…I'm late…I'm late getting a Wordcamp Miami 2010 recap onto the Blog.  It's funny that it's taken me so long because I had been sooo looking forward to the day.  I'm a self professed WordPress Geek…and love connecting with others who share similar passions.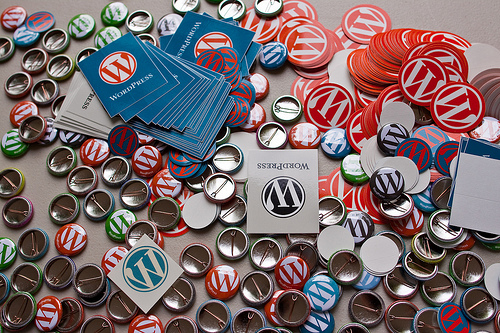 And you might ask…what is WordPress? Well, it's an opensource blog publishing platform…only truly…so much more. More and more sites are being built using WordPress.
One of the best presenters of the day Shayne Sanderson discussed using WordPress CMS to power e commerce sites. So it's not just about your personal journal log…it's about business.  And it might be big business…especially if you generate substantial revenue with your site.
Below you'll find presentations I felt were of real value to me. I've also shared links to sites to help those interested in WordPress for the first time.
WordCamp is the name given to a series of community sponsored blogging events centered on discussions relating to the WordPress blogging platform. These events are organized, paid for, and attended by local blogging communities completely independent of official WordPress control and without affiliation with Automattic, the parent company behind WordPress.

The first WordCamp was held in San Francisco in 2006, and each subsequent year has brought growth in the number of events and cities in which it is organized.

Source: Wikipedia 2/2010
Oh…one last thought…if you've been thinking about attending a Wordcamp near you…but not quite sure what to expect. Don't worry…it's completely worth the time and cost. Ticket prices vary depending on the local venue and community organizing the event.  The Miami WordPress community put on a really great day. Our cost was under $50 and lunch was provided.  So get out there and find an event…connect with some great WordPress geeks…you'll be glad you did.
5 Things Bloggers Need to Know